Everyone is looking for something to look forward to right now. So we thought since it is summertime, it would be great to provide a beach outfits to try this summer for every woman out there. You may think summertime is all about swimsuits and sunglasses; you'll be surprised to see that there's so much more than that.

Whether you love to wear dresses, like the all-black outfits, or prefer only swimsuits at the beach, we've got something for you. Plus, the mix and match style is back, and we are here to guide you to nail this trend. Below are lists of perfect beach outfits you need to try on this summer.
Cotton Dress
Made for summer, this stylish cream-colored, easy-breezy dress is perfect for your summer wardrobe. The comfortable outfit is excellent when paired with a cute sun hat or a pair of sandals, perfect for lounging on the beach in something different other than a swimsuit.
Breezy Jumpsuit
You don't need to spend a lot of money to get the boost you want for your beachwear wardrobe. This jumpsuit is enough for you! Not only does this breezy basics jumpsuit work as a cover-up, but you can also wear this on dinner.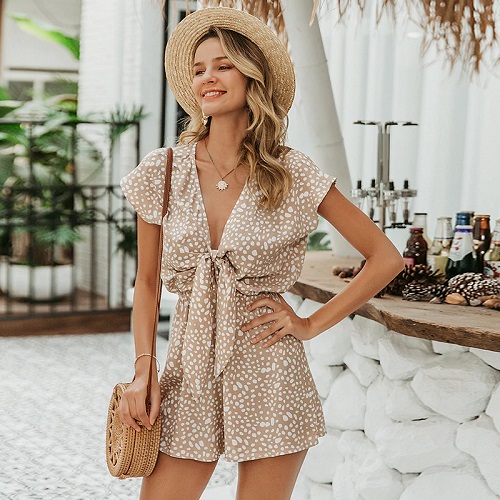 High-Rise Boyfriend Jeans
Another beach option is loose boyfriend jeans. They are light, easy to slide on and off and match with everything. Loose jeans are a perfect beach staple whether you pair them with a bathing suit top or a cute tank. Loose jeans are an excellent beach staple whether you pair them with a bathing suit top or a cute tank.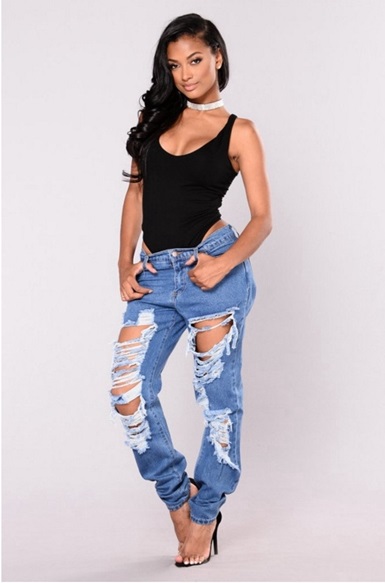 Tiered Ruffle Maxi Dress
Whether you're up for a beach picnic or a beach bonfire, tiered dresses are an excellent option for anything, which is also flattering on everyone.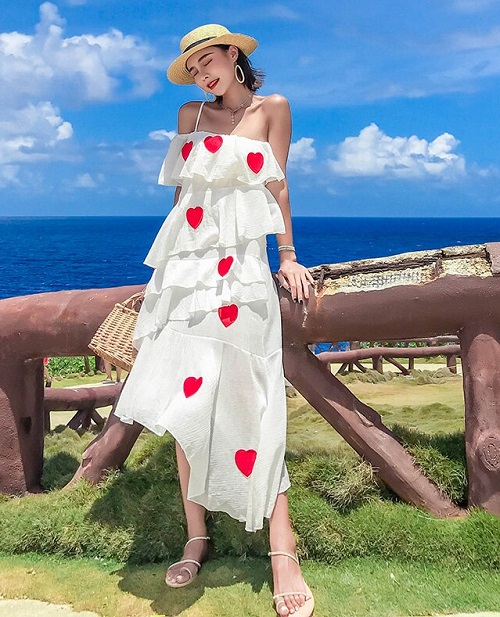 Printed Chiffon Sarong
Match-Matchy outfits like sarong is a must-have beach outfit. Opt for a fun color or pattern to twist this classic.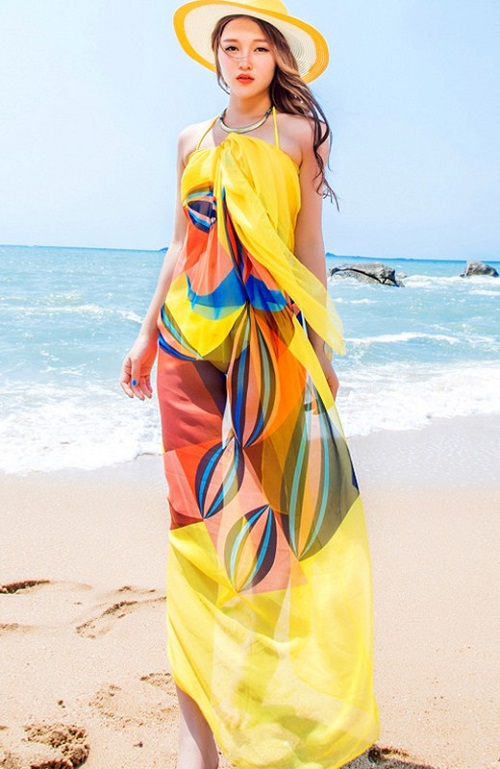 Black Midi Dress
If you love wearing all black, then a simple black midi dress is for you. Opt for a tank top style and flowy bottom, and it will help you avoid the overheating sun.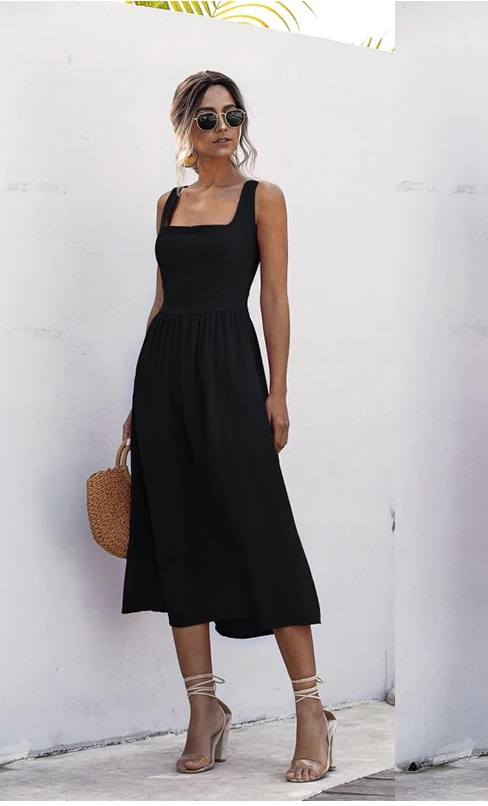 You can keep your swimsuit style by layering it with a simple duster jacket while still having something to throw on when the ocean breeze gives you a little chill.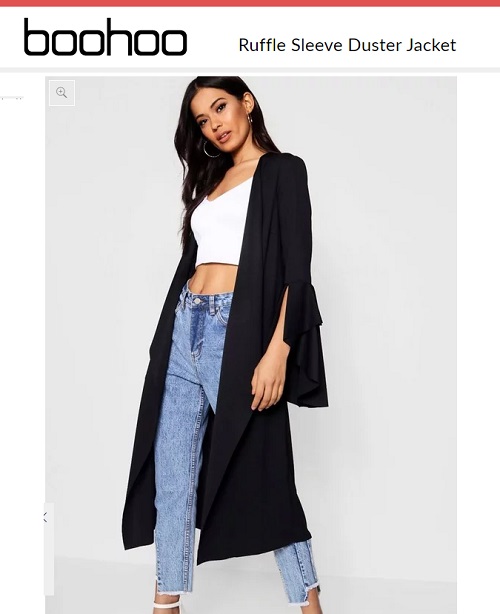 Maxi Sundress
When getting ready for a full of a fun day at the beach, the maxi dress is a perfect summer staple that you can't go wrong with, especially when you wear something full of color.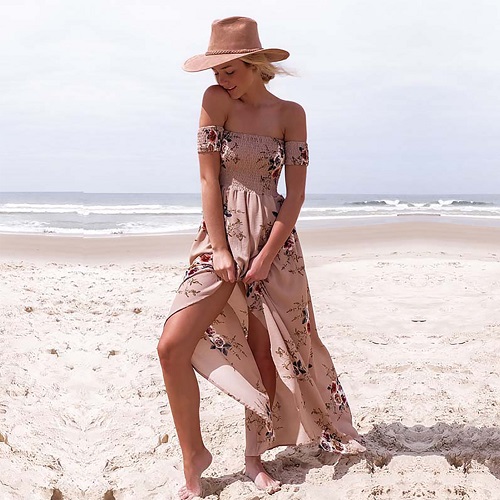 A day full of fun under the heat of the sun can be extra hot, but with a short and tank-style romper, it will give you the feeling like it is barely there. Be sure to get a romper that's 100% cottony to provide you a breezy feeling while having fun under the sun. Plus, they sure look cute in the summer season.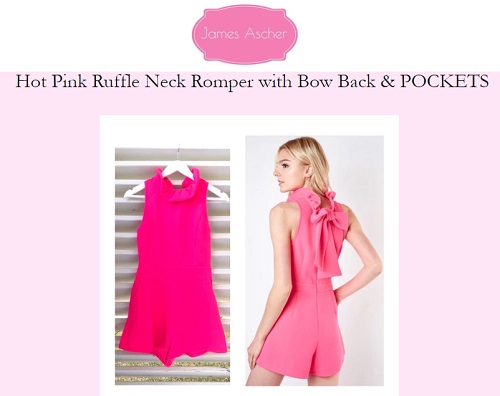 Wide Leg Pants
Wide leg pants are the easiest way to pull together. Plus, they look so stylish and are a perfect upgrade from your usual beach dress cover-up.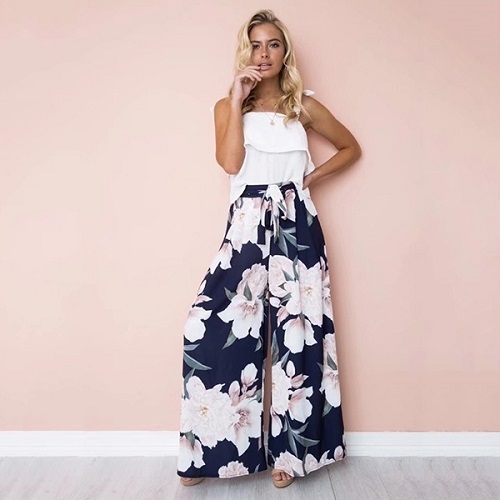 Shop for your look with Reebok footwear and apparel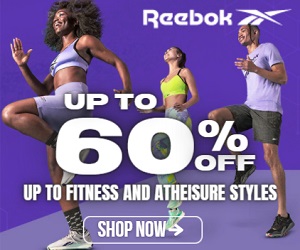 Reebok's workout clothes offer performance-driven design, elevated fabrics and comfort to power you through your sessions feeling your best. From ventilated, technologically designed workout clothes for high intensity workouts to stylish and comfy cool-down looks fashionable enough to hang out in all day, we've got you covered with a wide range of sizes and styles. Browse Reebok's wide selection of men's and women shoes today. Designed for running, training, walking, CrossFit, and everything in between. Find your style today at shop4reebok.com.