Shopping for your new office bag should complement your style and at the same time can save you a ton when you shop with huge discount. An office work bag should be spacious and functional to fit your essentials to tackle your daily 8-5 needs. It should reflect your personality and style, even if all it does is sit under your desk all day. Here are a few trendy and stylish bags that you can tote to the office.
If you're a big fan of unconventional silhouettes, get this woven tote bag to jazz up your outfit.
If you're looking for some twist, then this bag is perfect for you. The geometric shape of it is an excellent way to stand out from the office crowd.

Quilted Chain Shoulder Tote Bag
The timeless quilt bag is unabashedly luxurious and feminine, substantiating its reign as the supreme dress-to-kill accessory.
The statement oversized acrylic strap steals the show as the sole focal point of this bag.
To complete your Rockstar chic look flawlessly, switch up the edge with this tough bag. Its design is befitting for work while the studs give you a laid-back sensibility to immediately establish you as the ultimate cool chic of the office.

This bucket bag is not only spacious and functional, but it is also plush and stylish.
Cue the classic charm of the faithful structured handbag. Its elegant look makes a perfect choice for your outfit.
To wrap it up, As you learn the trendiest idea about your next tote bag, be sure to grab voucher codes when you shop online. 
WEGO – Discover the real value of travel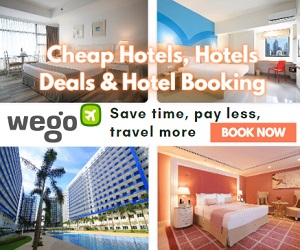 WEGO aims to inspire, to give more reasons, to make it easy — for you to travel. Used by millions of people every month — people who travel for adventure, for work, for family and for many other reasons. That's why WEGO works tirelessly to make your experience of planning & booking flights, hotels and trips as seamless as possible. For easy and hassle free travels, Book your travel at wego.co.in and make it happen!